We are so thrilled to be offering a second annual FUN RUN (or walk!) and BBQ this year on June 15th! We again will be providing a variety of distance options (2km, 5km, 10km) as well as family and group/corporate options for participating!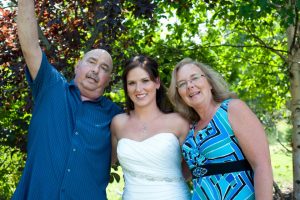 Last year we were so fortunate to have 60 (HOLY SMOKES!) runners participate, and sold over 100 burgers the day of the event. We are hoping that this year, we will be able to get out 80 runners, and sell 125 burgers – with 100% of all proceeds going directly to Light the Night!
We choose to raise money annually for Light the Night as Haylie's dad, Hank, has been battling with CLL – a 'slow' moving form of leukemia for over a decade. He has been through countless rounds of chemo, a stem cell transplant, and relapse – if you want to read some more about Hank's journey check out our previous blog.
The thing that makes fundraising for the LLSC Light the Night THE BEST is the advances that we are able to see in the short time (although it feels like a very long time!) Hank has been going through treatments. Because of this fundraising that supports research efforts as well as supporting those that have been diagnosed with blood cancers, the quality of treatment has been vastly different! Hank would not have survived more than a year in 2012 if he had not received a stem cell transplant, and in 2016 when his cancer returned, the drug therapies were so much better, he wouldn't have needed a stem cell transplant to begin with if it had been available then!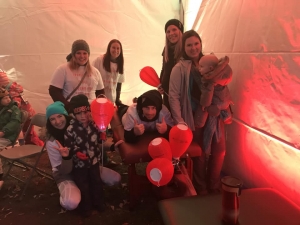 We would be so grateful if you would join us in our efforts, and come and enjoy a day of movement (walk or run!) and/or some food to support our cause!
Contact us for group/corporate rates, and to find out how to get your burger and drink included in the run!
https://www.warmanphysio.com/wp-content/uploads/2019/05/43878807_10160802513240262_7179995900733816832_n.jpg
960
720
Haylie Lashta
https://www.warmanphysio.com/wp-content/uploads/2016/05/warmanphysio-300x110.png
Haylie Lashta
2019-05-16 06:45:38
2019-05-15 22:03:45
Light the Night Fundraising Begins!