ATTENTION: Due to the COVID-19 pandemic, the Warman Physio team is now offering telehealth services which allows us to continue to support you from the comfort of your own home. Virtual services are available for Physiotherapy, Counselling, and Nutrition services.
We are gradually re-opening to in-person care as per the Re-open Saskatchewan plan. All bookings are completed via phone, email, messenger, or by using our Contact Us page.
We thank you for your continued support during these times!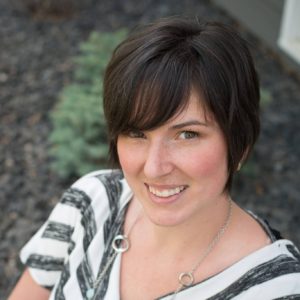 HAYLIE LASHTA BScKin, MPT, Certified Pelvic Floor Therapist
Owner and Operator of Warman Physiotherapy & Wellness.
Pre-natal & Post-partum
Infant Development
General Orthopedics
Urinary Incontinence
Pelvic Pain
* limited availability for previous clients
Warman Physiotherapy & Wellness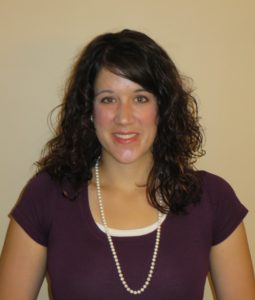 Kendra Usunier BMR(PT), MClSc, FCAMPT
Spinal Assessment & Treatment
Osteoporosis Management
TMJ Dysfunction
Sports Rehabilitation
General Orthopedics
Pre-natal & Post-partum
Urinary Incontinence
Pelvic Pain Acupuncture
* Begins practice May 23, 2017
Warman Physiotherapy & Wellness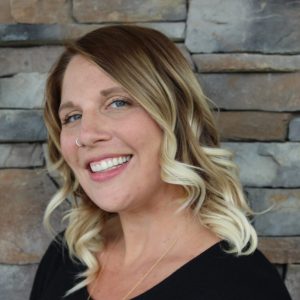 Shannon Domres BScKin, MPT, Bone Fit Trained
Spinal Assessment & Treatment
Osteoporosis Management
TMJ Dysfunction
Sports Rehabilitation
General Orthopedics
Warman Physiotherapy & Wellness
Women's Health
This is an area of practice that is specific to Warman Physiotherapy & Wellness and to date is not offered at any other location within the city of Warman. Women's health practice focuses on women (and men) in the community that have issues with the pelvic floor in particular. Common complaints that can be addressed in this area include:
Bladder leakage (Stress, urge, and overflow incontinence)
Pelvic pain (sudden onset, gradual onset, or from trauma – typically birth trauma)
Fecal incontinence
Leaking and accidents in the older child
Often women who are having issues with these types of complaints are told that it is 'something to live with'. Our treatment programs are individualized and in a majority of cases symptoms of leakage and pain can be reduced and eliminated!
Prenatal & Post-Partum Care
This is an area that our Massage and Physiotherapists both focus in.
This area of assessment and treatment is focused on women who are pregnant and post-partum (after delivery). Some of the different areas of complaint that can be addressed in this area includes but is not limited to:
Back pain
Pelvic pain (SIJ and Pubic Symphysis)
Sciatic or leg pain
Headaches
Knee or other joint pain
Difficulty walking
Balance issues
Painful breastfeeding, cracked nipples
Warman Physiotherapy & Wellness also runs an Exercise Group for women who are pregnant and post-partum.
Our Physiotherapist that focuses in this area of practice is Haylie Lashta. She has worked extensively in this population since beginning practice, and brought her expertise to Warman in 2012. She has been trained in Rost Therapy, which is focused on sacroiliac joint (SIJ) dysfunction and pelvic girdle pain. This particular therapy often is able to help make significant improvements in pain in short periods of time and includes exercises and stretches that can be completed at home to continue progress. Haylie is one of only a handful of therapists in Saskatchewan that have completed the Rost course.
Our multidisciplinary approach to all populations means our clients are often referred from physiotherapy to massage and vice versa to obtain the best results for the client in the shortest possible time frame. It is often recommended that if you are experiencing pain, to begin with a physiotherapy assessment; this will allow for the physiotherapist and massage therapist to coordinate treatment based on the underlying factor creating the pain and discomfort.
Recreational Injuries
Injuries obtained while working out at the gym, playing a non-competitive sport, or an ache/pain that just started up one morning. Areas of complaint could be any part of the body, and be going on for a very short period of time (acute) or a long period of time (chronic). These injuries are sometimes re-occurring and happen sporadically throughout a number of years. Some examples of injuries seen in this area:
Ankle & Wrist sprains and strains
Shoulder injuries (rotator cuff)
Concussion
Bruising (bone and muscle)
Overuse or repetitive strain injuries (tennis elbow, jumpers knee, plantar fasciitis)
Headaches
Dizziness
Posture correction
& Much more!
Sports Injuries
These are injuries that are obtained at a higher competitive level. Sports injuries can occur at a number of age ranges from childhood into senior years. Often these injuries are more specific and you feel the injury occur at a particular time (not always the case!). Sports injuries can also be found in any area of the body from the head to the foot. It is important to note that concussions are injuries often obtained during sports that have been shown to improve with Physiotherapy treatment and proper return to sport.
Sports injuries include but are not limited to:
Sprains & strains throughout the body (wrist, ankle, groin, etc)
Back injury
Knee injury (MCL, ACL, PCL, PFPS)
Concussion
Bruising/charlie horse
Shoulder injury
As a former Huskie athlete, our Physiotherapist Shannon Domres has first-hand experience of the demands of sport. Shannon is driven to help athletes prevent injuries through education, in addition to assisting athletes with rehabilitation through comprehensive and complete assessment and treatment assisting athletes get back to their sport.
Our Massage Therapists are capable of providing therapeutic  sports massage for any athlete including assisting in addressing tight muscles, muscle imbalances, and fascial restrictions often found within athletes. Focused massage throughout the year can be beneficial in assisting athletes prevent injuries, particularly when the athlete has completed a physiotherapy assessment allowing the therapists to work together to target problem areas.
Upcoming Physiotherapy Workshops and Presentations