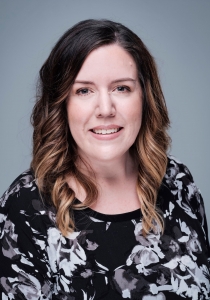 MEGAN PERRIN-JAMES
Occupational Therapist
Fine and gross motor development
Handwriting skills
Sensory processing & self-regulation
Visual-perceptual and visual-motor development
Executive functioning and cognition
Accessibility assessment


Warman Physiotherapy & Wellness
WHAT IS OCCUPATIONAL THERAPY?
Occupational therapy is a health profession that helps people across the lifespan participate in the activities they want (play, leisure), need (self-care, care for children) or have to do (learn, work) in everyday life. Occupational therapists provide this help through the therapeutic use of everyday activities (occupations). An OT may check a client's physical abilities, mental health and cognitive abilities, what materials or devices might be needed to participate in daily activities, what social and emotional supports are available, and the physical setup of the individual's environment. Occupational therapists take a holistic approach to working with their clients.
Our occupational therapists will work with you to determine what your goals are, and how we can work together to achieve those goals. Occupational therapy services typically include individualized evaluations, customized interventions, and outcome evaluations to ensure goals are being met. The customized interventions may include individual treatment, small group work or consultative services.
General Occupational Therapy Information
Many people benefit from Occupational Therapy at different times throughout the lifespan. Our Occupational Therapist bases therapy on the individual goals of our clients and/or their families.
Occupational therapists work very closely to help people with their Activities of Daily Living (ADLs). Some examples of ADLs include:
Getting dressed
Bathing/showering
Feeding
Toileting
Transferring (chair, bed, toilet, tub/shower)
Socialization
Community mobility
Functional communication
Occupational therapists work with people of all ages providing assessment and follow-up focusing in several areas:
Accessibility (to your surroundings)
Functional Home Assessment (safety and function)
ADLs
Adaptive Equipment to promote independence
Some examples of adaptive equipment Occupational Therapy uses to improve independence and function:
Dressing aids (ie shoe horn)
Bathroom equipment (grab bars, raised toilet seats, bath seats)
Mobility aids (walkers, canes)
Wheelchairs
Stair lifts
Porch lifts
Occupational therapy is not just for the elderly, but can be beneficial for individuals having difficulty post-surgically as well. Our therapist is able to provide in-clinic as well as in-home or school assessments as needed.
We strive to help our clients become as independent as is safely possible.
If you have any questions or would like some more information on how Occupational Therapy can help you, please Contact Us!
Pediatric Occupational Therapy Information
As parents we want the best for our newborns, and to give them the best opportunities as they grow into young children and adults. Our Occupational Therapist works with families to ensure that your children are developing appropriately throughout stages from newborn through to school ages.
Newborns and infants have many things that can be assessed including:
Positioning (Plagiocephaly, torticollis)
Feeding issues
Functional play
Tone (high/low tone and spasticity)
Contractures
Range of motion
Occupational Therapists are highly specialized in Sensory processing; children's function can be limited by their ability to process the information they receive from their environment, which is termed sensory processing. Difficulties with sensory processing may appear as undesirable behaviours, feeding routines, difficulties in school (attention, handwriting), social situation and activities of daily living.
What does Occupational Therapy do?
We support children through early assessment and intervention to promote physical and cognitive development. A child's main occupation is play, and our Occupational Therapist often uses play to assess and create treatments easy for family to implement at home, and fun for the kids.
Sensory processing difficulties may also appear in conjunction with:
Developmental Delays
ASD (autism spectrum disorder)
Cerebral palsy
Traumatic injuries
Spinal cord/brain injuries
We will look at several sensory processing components including tactile, proprioceptive, vestibular, visual, auditory, olfactory and gustatory senses.
Occupational Therapy interventions seek to create a better match between the person, environment, and desired activity to promote function and participation.
**In school assessment may be provided for children that do not qualify for OT through the school board.
If you have any questions, or would like some more information on how Occupational Therapy and Pediatrics could help you, please Contact Us!