Is anyone else really looking forward to all the bad 'dad' jokes about eye sight that will be part of 2020? As we reflect on 2019, both personally and professionally, we try to bring forward our lessons learned into the New Year and set some new goals.
"You cannot change anyone, but you can be the reason someone changes."
― Roy T. Bennett, The Light in the Heart
There are many ideas and thoughts about change that can result in so many various feelings, excitement and sorrow, elation and defeat. The perspective with which we see change, and how these quotes resonate (or don't) with us is key. At Warman Physio we are striving to hold excitement, wonder, hope and joy in the changing seasons.
As such, we are celebrating a change in year, starting a new calendar, setting fresh goals and a feeling of starting new with an optimism of new beginnings. This year at Warman Physio we want to let our clients know:
We are going to continue to advocate for our clients through our collaborative relationships within the community, as well as through continued education of our providers
Providing our family friendly atmosphere, supporting in particular new and expecting mothers, is not going anywhere!
We will continue to strive to provide personable, comprehensive, compassionate care to each and every client that comes through our doors
Warman Physio – Saskatoon will continue to grow over the next year to provide improved access to those that are unable to make the trek out to Warman
These core values will not change. To help hold steady the trust and understanding we share within our clients and the community. We find that often the New Year will also bring change. Change happens whether we want it to or not, so we choose to be prepared for the opportunities that change will bring. This year we have a couple changes that will be heading your way.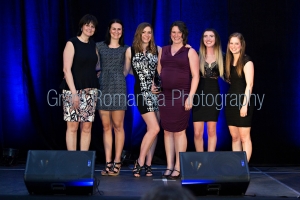 New Disciplines
Warman Physio is proud to be a multidisciplinary clinic in both Warman, and Saskatoon. It is fun to reflect on where we started in 2014 in Warman, with a single Massage Therapist and Physiotherapist, as this is our starting point in Saskatoon!
The Warman location has now grown to include: 4 physiotherapists, 2 massage therapists, an occupational therapist, and a registered dietitian on staff.
Our Dietitian, Heather Tulloch, is our newest staff member and discipline to the clinic! She is looking forward to providing this much needed service in Warman, as there currently are no RD services in the city!
Change
"Never doubt that a small group of thoughtful, committed, citizens can change the world. Indeed, it is the only thing that ever has."
― Margaret Mead
We continue to think of ways in which we can assist our community to build relationships, and provide necessary services. We hear you, our clients and the residents of the communities we are in, when you say you want to be supported, to have your providers actually listen to and hear you, to understand what you are going through. It is our top priority to help our clients, help themselves through individual treatment and value through the content on our sites. We are committed to being authentic, vulnerable and real as a company; and we hope to bring more of this to you, our clients throughout the coming years.
Leave
Haylie will be taking a step away from clients to start of the New Year. She writes:
This is a difficult decision to make but I feel it is the right one. The team of therapists at the two clinics can provide outstanding care and support to all of our clients, and it will give me the opportunity to work on the clinic. I am always looking for ways to ensure the best client experience, and taking a step back from clients and dive into working on efficiency now at this pivotal moment is going to allow us to be positioned for long-term success. You're going to see me around as I'm working on Warman Physio from a new angle.
Here is to 2020 and all the new and exciting changes it will bring!
https://www.warmanphysio.com/wp-content/uploads/2020/01/84393544_10156780415061766_6359471089214554112_o.jpg
297
1419
Haylie Lashta
https://www.warmanphysio.com/wp-content/uploads/2016/05/warmanphysio-300x110.png
Haylie Lashta
2020-01-20 12:53:31
2020-01-20 20:04:21
2020! A Year of Change