Pelvic Health Appointment – What to Expect

As a pelvic health therapist one of the biggest questions I get is – wait, WHAT exactly do you do?!
For an adult (age 18+) pelvic health assessment there is a wide variability as to what this will look like, but for a general appointment you can expect for us to ask a detailed history – and this will include some really thought provoking questions for many! The questions and history will vary slightly depending on the issue that you are coming in with (leaking, pelvic organ prolapse, pelvic pain, etc) but the basics will all be covered. I want to know… What are you coming in for, what is the story behind it? Is this getting better/worse? What have you tried to date? (remember, pelvic health therapy is more than kegels!) Your OBGYN history (kids, how they were delivered, when, how big, instruments, length of labor/pushing, etc). Bladder & bowel history (all about voiding patterns, changes, etc) among others.
Once we are done all the questions, and we get an idea of what you are hoping to accomplish, we will complete a physical exam as well. Looking at how you move (walking, squats, etc) may be completed, and abdominal evaluation (diastasis recti, coordination and palpation).
In the majority of cases for adult pelvic health we will also aim to complete a pelvic exam**. In order to be a pelvic health physiotherapist, we have additional coursework that allows us to be certified to complete these exams. We check for reflexes and sensation, movement and positioning of the pelvic floor, as well as muscle contractility and pelvic organ position. Muscle coordination between the pelvic floor and rest of the abdominal muscles is also evaluated (what happens when someone coughs or creates what we call a valsalva maneuver). In some instances, usually not on the first day, there may be an indication to evaluate the client in standing as well.
**In some instances when individuals are experiencing pelvic pain conditions, a complete pelvic health evaluation may not be achieved on the first appointment – and this is ok! We do not need to push through pain in order to get the process going, so there is no need to "grin and bear it" for these appointments, we want to know if something is uncomfortable! There are also instances where a pelvic exam is not appropriate which is evaluated on a case by case basis. It is important to remember that there is always an option to not complete a pelvic health exam at an appointment, with careful consideration with your provider we want to ensure you get the best treatment in a fashion that is suitable for you.
What you will head home with for homework will be dependent on what exactly we find (tightness, weakness, coordination issues, etc) to get you starting your road to resolving your particular issue or issues, but each person will have a unique plan to achieve their goals!
Many people come to their appointments worried about how things will go, anxious it will be awkward, and end up leaving feeling relieved and confident in their plan. As pelvic health therapists we do our best to keep you comfortable and provide the education you need to really take control.
Start your road to recovery today! Book an appointment with one of our therapists!
Have questions? Feel free to send us a message and we will do our best to help you get your answers!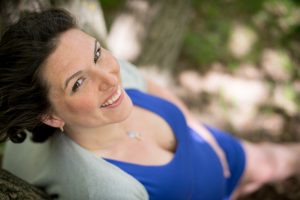 Haylie has been practicing pelvic health and focused in prenatal and post-partum care since graduating from the U of S MPT program in 2011. She officially added to her practice pediatric pelvic floor therapy in 2017. Haylie has been advocating for treatment for women, ensuring appropriate and effective care throughout pregnancy and post-partum, and helping all expecting and post-partum moms ultimately brought her to open her family-friendly clinic since opening in 2014. She now adds to this education and treatment provision her knowledge and experience in pediatric pelvic health providing workshops and presentations in addition to assessment and treatment. At Warman Physio clients are encouraged to bring their infants and children to treatment. Haylie was recognized as YWCA Women of Distinction for Health & Wellness in 2017, the ABEX Young Entrepreneur Award Recipient in 2018, and has been nominated for the 2019 SABEX and WMBEXA Awards.
https://www.warmanphysio.com/wp-content/uploads/2019/01/FPD-0878.jpg
4912
7360
Haylie Lashta
https://www.warmanphysio.com/wp-content/uploads/2016/05/warmanphysio-300x110.png
Haylie Lashta
2019-03-11 06:45:59
2019-03-10 22:43:59
Pelvic Health Appointment – What to Expect