A Journey with Endometriosis… From someone WITH Endo

For Endometriosis Awareness Month, we wanted to give our readers a true story to hear from. The individual that wrote this story has not been seen at the clinic, and is in no way affiliated with Warman Physiotherapy & Wellness. She, like many others, wants to raise awareness, give some of her symptoms, and hopefully, help people understand that pain is NOT normal. Onto her story….
My journey with endometriosis began many, many years ago. I just didn't know it. As a teenager I was riddled with crippling periods involving an extremely heavy flow, and excruciatingly painful cramps that I remember eating handfuls of Midol to help get through the day. I was told "welcome to being a woman, this is normal". Hindsight is 20:20. It was the furthest thing from normal.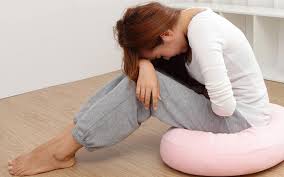 Thankfully, I was put on birth control, which seemed to make my periods manageable. My actual diagnosis of endometriosis was not until Oct of 2017. 6 Months prior to this I started developing excruciating stabbing pains in my right lower abdomen. A walk in doctor triaged me to the emergency room thinking my appendix had ruptured. Blood work showed no signs of infection, IV pain meds were given and an x-ray image did not show anything concerning. I was sent home with pain meds and told that I needed to poop. Exactly one month later (a month between my period) I ended up in excruciating pains where once again I ended up in the emergency room. This ER doctor again thought for sure it was my appendix but this time ordered an ultrasound. The ultrasound showed a 4cm hemorrhagic cyst on my right ovary. I was sent home with pain meds, and another ultrasound requisition. I was told to go see my family doctor in 6 weeks. I was told that a hemorrhagic cyst is nothing to worry about that it can happen with ovulation. My anatomy background and my knowledge of how a body works from also being a vet tech gave me a feeling that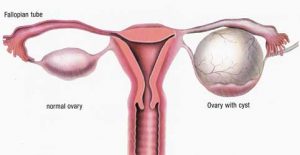 something more was wrong. The pain experienced during this time nearly made me pass out. Breathing hurt so I would hold my breath. I knew something wasn't right. A 2nd ultrasound 30 hrs later showed that my cyst had grown by a couple of centimeters but that the radiologist wasn't concerned as it's just a hemorrhagic cyst and they can happen during ovulation. I wasn't ovulating, I was at the end of my period. Something wasn't right.
I have a really amazing gynecologist. Let me say that again. I have an amazing gynecologist. When I went into pre-eclampsia with my daughter, this gynecologist delivered my daughter and I met the most compassionate doctor who actually listened. I knew I had to get in to see her and that as long as I could get in to see her everything would be ok. But of course because I hadn't seen her in over a year I would need a new referral. Off to another walk in dr. Unfortunately, my gynecologist didn't have an available appointment for months. My stomach ached, and my guts ached, I would bloat up as if I was 8 months pregnant. There was a time at work where I came to work wearing jeans and by the end of the day I left in scrubs because my button wouldn't do up. I begged the receptionist to send my gynecologist a message, begging her to understand that every month I will end up in the ER from passing out pain due to this "no big deal cyst on my ovary." My compassionate gynecologist heard my message and within days, I was booked an appointment with her. She ordered more tests, another series of ultrasounds. Cysts usually burst and go away or at least shrink; mine wasn't. I was still having daily pelvic pain, daily gut aches. I was put on a birth control to hopefully stop my cycle and stop the stabbing/ passing out pain that came at the end of my period. My gynecologist mentioned that she thought I had a disease called endometriosis.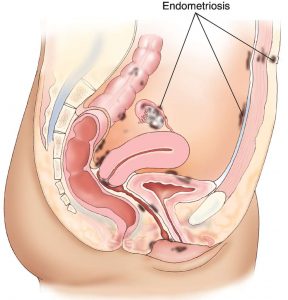 I had honestly never heard of it before. I went home that night and did what most people do– I took to google. Symptoms of this disease was pelvic pain, which I did have prior to these episodes but chalked it up to the many bladder infections that I've suffered from. Extremely painful periods was another symptom, which again I had when I was not on birth control. Surely, this disease couldn't have started at the age of 16. I kept reading, "many women with endometriosis suffer from infertility." 2 years prior, I had a beautiful baby girl so I couldn't much relate to that. Back pain can also be a sign of endometriosis. Sure, my back hurt, but I had also been diagnosed with scoliosis of my spine years earlier so my back pain was from that. "The feeling of your insides being pulled down". My gynecologist asked me during one of my appointments how I was feeling. I told her "it's like I've eaten Chinese food for all 3 meals a day. Like my guts are just so heavy they are all hanging below my belly button."
I wasn't convinced. I kept thinking that this disease would have shown up on my previous CT scan, my previous abdominal ultrasounds I've had for a tumor I have in my liver. Surely, it would have shown up when I had a previous laparoscopic surgery to remove my gall bladder.
I went in for surgery in October to have this cyst removed. Upon waking up from surgery, I was told I had endometriosis bad. Really, really, bad. I was told that it was so bad another surgeon had to be called in to help. I heard the words "you are the worst case of endometriosis I have ever seen". My surgeon(s) spent hours cutting out the endometriosis that they could. They removed the cyst on my ovary that was larger than my uterus. They spent hours and hours cutting off endometriosis off major blood vessels, my uterus, this cyst. I was told when they opened me up they found a pool of blood in my abdomen. That is the thing with endometriosis, when you have your period and shed your endometrial tissue from the inside of your uterus, your endometriosis that has grown outside of your uterus also bleeds.
The bad news didn't end there. If someone is going to have endometriosis it usually stays in your pelvic area. Attaching to and growing on your uterus, ovaries, bladder, colon, pelvic floor. In rare cases, endometriosis grows outside of the pelvis. I happen to be one of the rare ones. Many, many endometriosis lesions were found along my ribs and my diaphragm. My gynecologist had no idea that I had this disease this bad, and neither did I. After all the first ER doctor told me that pooping would solve all of my pain.
I read online that someone compared endometriosis to cancer. That it can spread like cancer does, the only difference is that there is no cure for endometriosis. There were days I was in denial that the diagnosis seemed like a bad dream. The one thing that brought that dream back to reality is that I still suffered pain. You see this disease has two options, cut it out and try to suppress it with medication. I am doing both. And yet it seems with myself and many others even with excision surgery and suppressive medication, there is still pain.
I look back at my journey of my diagnosis and I thank God each day that I did not accept "it's nothing to worry about" for an answer. Thank God I insisted on seeing my gynecologist sooner vs months later. I am thankful every day for the medical background I have in my personal career that gave me the knowledge that "something isn't right."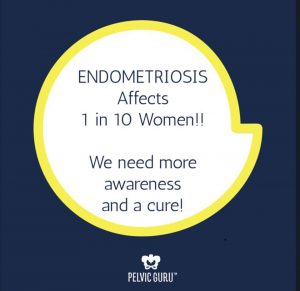 My journey with endo isn't over, I don't think it will ever be over. I will be on hormone suppressing pills for the rest of my life. I will have more surgeries in the future, some life threatening ones where they shut down your lungs one side at a time. I've been sent for MRI and CT scans to see if they can find endo in my lungs. Yes, this endo can invade your lungs. I've often told people that endo is a silent disease. From the many support groups that I have joined; I've learnt that it's not uncommon to go years without a proper diagnosis. Endo isn't always detectable on MRI, CT, Ultrasounds, or X-rays. A laparoscopic surgery performed by an endo specialist is the proper way to diagnose endometriosis. I've even heard of some peoples endo only being found under a histological biopsy.
I truly believe there needs to be more endometriosis awareness seeing as how 1 in 10 women suffer from this disease. Heck, I was that 10% and I didn't even know it. I am very open with others about my endometriosis hoping that maybe I can raise awareness and make someone realize that pain doesn't have to be "being a woman."
Wonder how Physiotherapy can help you with endometriosis? We will be completing our follow-up on what physiotherapy is capable of assisting with for those that have endometriosis before the end of the month. If you want to start now, schedule in with Kendra HERE.
https://www.warmanphysio.com/wp-content/uploads/2018/03/28467835_1686370624742224_5089477701060788224_n.jpg
932
960
Haylie Lashta
https://www.warmanphysio.com/wp-content/uploads/2016/05/warmanphysio-300x110.png
Haylie Lashta
2018-03-05 06:36:24
2018-11-08 14:58:18
A Journey with Endometriosis… From someone WITH Endo